Hydraulic Cylinder Repairs in Texas, Louisiana, Arkansas and Oklahoma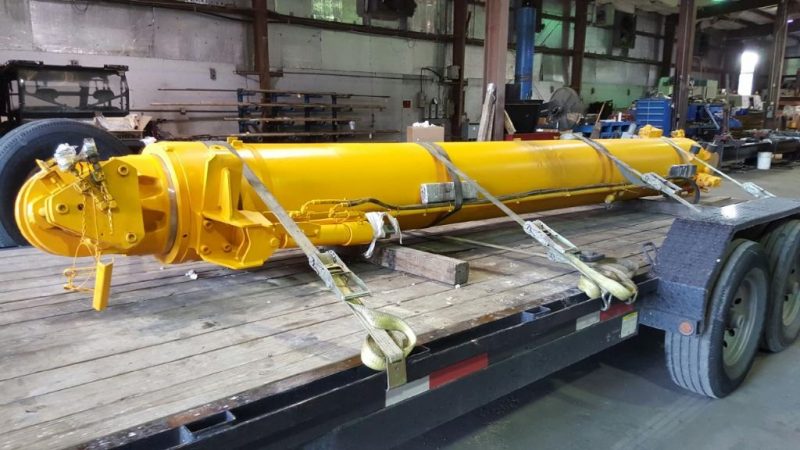 Advance Hydraulics, LLC
is a leader in cylinder service and remanufacturing specializing in hydraulic cylinder repairs for a broad range of industries in Texas, Louisiana, Arkansas and Oklahoma. We're pleased to meet the cylinder service needs of customers in construction, marine, mining, crane and rigging, offshore drilling, steel mills, petrochemical refineries, and scrap/recycling.
Get A Quote!
---
Articulating Quarry Truck Cylinders
Baler – Erection Cylinders
Boom Telescopic Cylinders
Counter Weight Cylinders
Excavator Cylinders
Front End Loader Cylinders
Front Shovel Cylinders
Furnace Cylinders
Gatherer Cylinders
Luffing – Boom Lift Cylinders
Outrigger Jack Cylinders
Press Brake Cylinders
Shear Cylinders
Shredder Cylinders
Suspension Cylinders
Hydraulic Rebuild
Offering full hydraulic cylinder rebuilds, we start with a thorough inspection report on every cylinder. Our inspection reports consist of rod OD dimension, chrome thickness, barrel ID dimension, head gland to barrel dimension, piston to barrel dimension, seal compression and compatibility. These specifications and more, are checked and rechecked, before being discussed with the customer prior to any repairs.
Exchange Program
Ask about our cylinder exchange program! We'll take dysfunctional cylinders and provide you with a replacement that fits your needs and expectations. All cylinders come with a full 12-month warranty. We offer free pick-up and delivery on all small, medium and large bore cylinders throughout Texas, Louisiana, Arkansas and Oklahoma.
Hydraulic Pump & Motor Repair
If your hydraulic pump or motor is being problematic, send it to us for repairs! We're familiar with most makes and models, and can troubleshoot accurately to determine what the issue is and how to properly fix it. Our experience with hydraulic pump and motor repair spans all major types of pumps/motors and the common problems affecting them.
Axial Piston Pumps
Bent Axis Pumps
Gear Pumps
Radial Piston Pumps
Rotary Vane Pumps
Final Drive Motors
Bent Axis Motors
Axial Piston Motors
---
Contact our Experts Today
As hydraulic cylinder specialists, Advance Hydraulics, LLC is uniquely positioned to provide complete service to all our customers. We strive to be your complete service partner. Contact us today at 832-288-4223.